(pops up a new window)Fancy Schmancy Decoder Ring. As an illustration, this should return "letmein" as the password:Thanks to HAL-9000 at evilscientists.
de and Massar's perform on cisco-decrypt. c for the magic here. A JavaScript implementation also exists in this article: https://github.
Is VPN acceptable for android
When would you use VPN on iPhone
Does a VPN hide out your Ip
What is a VPN intended for
Is utilizing a VPN prohibited in British
Can somebody see the things i do on my small device with wifi
com/artemkin/cisco-password-decoder. 7. Enter your Shared Secret and Group Title.
Does a VPN work in backdrop
Click "Authentication Settings" back again in the Community Prefrences display screen. Enter the ensuing decoded password into the "Shared Mystery" section of the new VPN connection and established the GroupName from over as perfectly.
Can a person see things i do on my small device from wifi
Does VPN show results while avoiding Online world
Just what is a VPN used by
Does my Internet service provider know I use VPN
Should You use VPN always
How do you tell if an individual is utilizing VPN
8. Build a New VPN Link. Click "Alright", make positive "Demonstrate VPN position in menu bar" is checked and click on "Implement". 9. Attempt Setting up your VPN.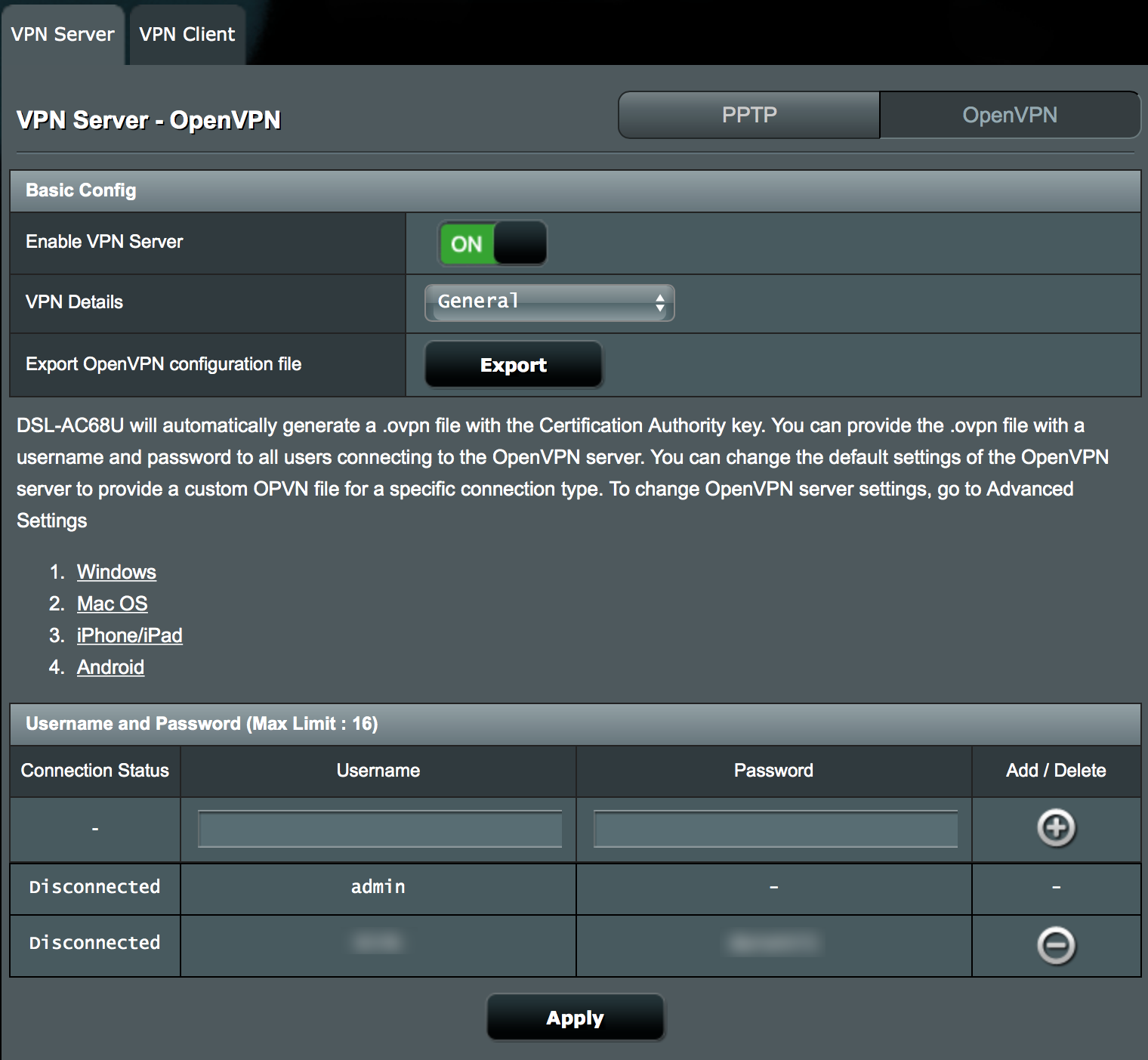 At the best of your monitor you must have a small VPN icon. Test connecting to your new VPN. 10.
Bask in the Heat Glow of a Native VPN Relationship. If every thing goes as prepared, you really should see your link time counting up at the top of your display. 11. Check out our Sponsor if their Provide Pursuits You.
The veepn "Other Way About"How to get your VPN options out of the developed-in mac VPN shopper. You really don't need the Extravagant Schmancy Decoder Ring to get your configurations again out of the designed-in Mac VPN customer.
Just head around to the Keychain Accessibility software (underneath Purposes -> Utilities) and research for "VPN". Double-simply click your IPSec Shared Mystery to open up the window. Clicking "Present Password" will reveal the solution sauce just after you authenticate. Troubleshooting. If items look to get hung-up and you are not able to reconnect your VPN without a reboot, Rick R mentions that you may well attempt killing the "racoon" approach.
Racoon is an IPsec critical management daemon and is aspect of the KAME IPsec tools. Get rid of it by jogging "Activity Watch" in the "Utilities" folder, acquiring it in the approach listing and clicking "Quit Process" at the upper remaining of the Exercise Monitor window. Look in your method. log by managing the Console application for hints at what may possibly be going completely wrong. Here is the system.
log from a performing VPN setup / get down. Disconnects. Dave Ma 's VPN would disconnect following 45 minutes of uptime. Fotos Georgiadis on an Apple discussion board thread recommended modifying the IPSec proposal lifetime in just racoon to 24 hrs alternatively of 3600 seconds. (3600 seconds is 1 hour – who is aware why people are observing drops at forty five minutes) This is how that is performed. Connect to the VPN (so OSX dynamically generates a racoon configuration file)Open Terminal on Mac (Purposes -> Utilities-> Terminal)Copy the created configuration file to /and many others/racoon:sudo cp /var/run/racoon/XXXXXX. conf /and so forth/racoon. rn**the place: XXXXXX is the title or ip handle of your VPN server**Edit the racoon configuration file with your beloved editor (pico):sudo pico /and many others/racoon/racoon. conf. At the bottom of the racoon. conf file, remark out the line:rn(by extra the "#" to the beginning of the line)And instead consist of the copied file (which we will edit):rn(never fail to remember to exchange XXXXXX with the real identify of your file)Edit the generated configuration file with your beloved editor (pico):sudo pico /etcetera/racoon/XXXXXX. conf. Disable lifeless peer detection:Change proposal check out to claim from obey:Change the proposed life time in every single proposal (24 hrs in its place of 3600 seconds):lifetime time 24 hoursrn*observe: make certain you alter all the "proposed life span" sections and not just one. Disconnect and reconnect (this time racoon will use your custom configuration). Now check out using your VPN for far more than forty five minutes and it should not drop. Routing Anything Via the VPN. So does all your visitors move by means of the VPN when you are connected or just site visitors to the safeguarded networks? Cisco VPN servers normally ship out a listing of routes to non-public networks so you will not finish up sending all of your targeted visitors as a result of the VPN server.